NEW RELEASE: JUN Piston Kit and Liner Kit for VQ37VHR
2018/04/03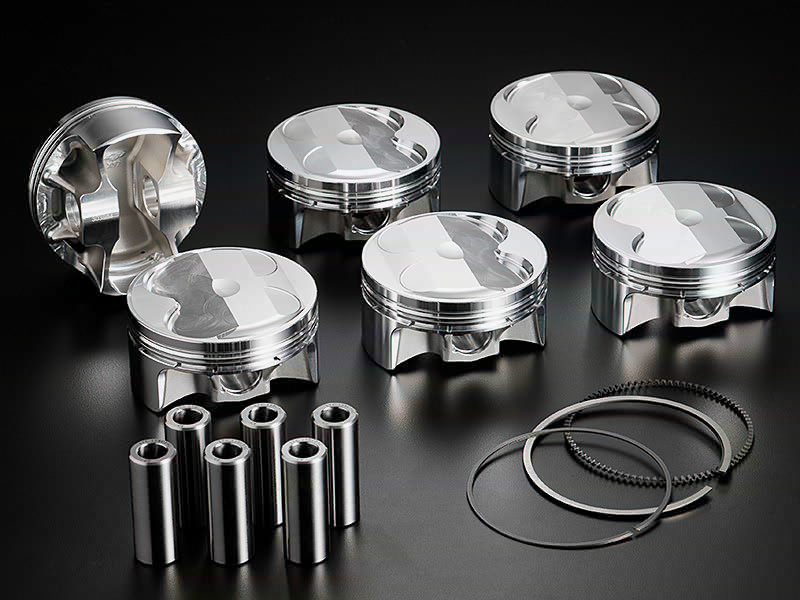 JUN Machine Shop has added an oversized Piston Kit and Cyliner liner Kits for Nissan 370Z (Z34) VQ37VHR engine. Now there are on sale.
FORGED ALUMINUM PISTON
This Piston Kit was designed by us and was made by CP-CARRILLO in United States. It adds as P-Series piston.
This piston is a high-comp type that aims to power up with natural inspiration. Since the bore size is 2.5mm larger than the stock, the displacement is about 3890cc as well. It is possible to install by using cylinder liner to be released at the same time.
NAME
JUN PISTON KIT P-SERIES VQ37VHR
VEHICLE
NISSAN 370Z (Z34)
ENGINE
VQ37VHR
BORE SIZE
98.0mm (+2.5mm)
COMPRESSION RATIO

12.7:1

/

11.1:1

MATERIAL
FORGED ALUMINIUM
MSRP
JPY252,000yen(w/tax)
SALES
on sale
This number is the reference value when a 0.7mm gasket is used.
CYLINER LINER KIT
The liner kit is a set of cylinder sleeves for installing oversized pistons.
By inserting this liner in the cylinder it becomes possible to incorporate more pistons than the stock bores. We line up cast iron liners that can handle various bore sizes.
| | |
| --- | --- |
| NAME | JUN CYLINDER LINER KIT VQ37VHR |
| VEHICLE | NISSAN 370Z (Z34) |
| ENGINE | VQ37VHR |
| MATERIAL | Cast Iron |
| TYPE | Dry liner |
| APPLICATION BORE | 95.5-98.0mm |
| MSRP | JPY194,400yen (w/tax) |
| SALES | on sale |
RELATED LINK
newproduct
engine-part
cylinder-block
piston
sleeve
Z34
VQ37VHR
---
The price is not including domestic consumption tax when it does not display particular comment.
Tax-inclusive price on display is denoted by the domestic consumption tax rates (8%) of those days which published the article.
The price does not include the installing labor fee, shipping cost, and so on.
We may change a price and the specifications without a notice for improvement.