NEW RELEASE: JUN Single sport clutch Kit for Suzuki Swift (ZC32S)
2018/05/10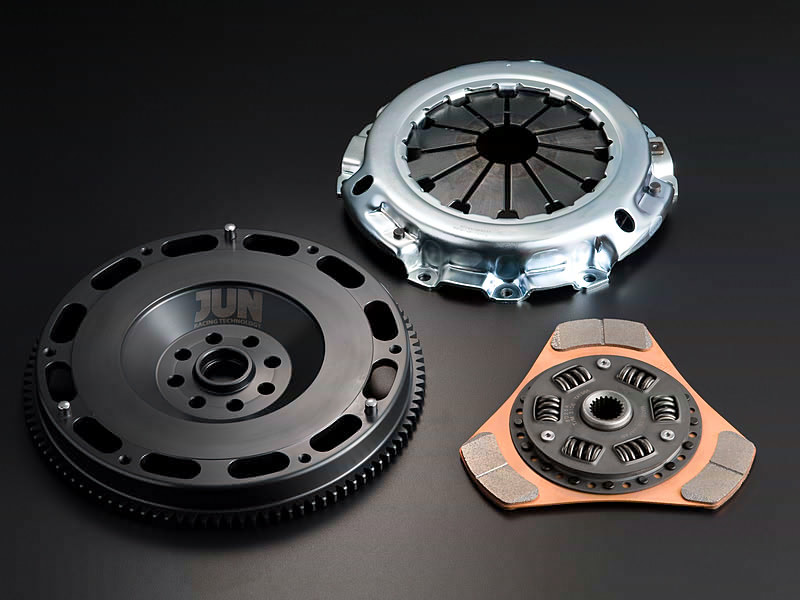 JUN Machine Shop has added a clutch kit for Suzuki Swift (ZC32S). Now there are on sale.
The JUN clutch kits can strengthen your drive train all at once because all of our clutch kit contains clutch disc, clutch cover, and lightweight flywheel. Our new lineups which are the clutch disc and the clutch cover have strength enough for the race scene.
NAME
JUN Single Sport Clutch Kit
VEHICLE
SUZUKI SWIFT SPORTS / ZC32S
TYPE and PRICE(MSRP)
Sport Disc/Lightweight flywheel
JPY90,720yen
Sport Disc/Ultralight flywheel
JPY93,960yen
S-Metal Disc/Lightweight flywheel
JPY97,200yen
S-Metal Disc/Ultralight flywheel
JPY101,520yen
SALES
on sale
RELATED LINK
newproduct
drive-train
clutch
ZC32S
M16A
---
The price is not including domestic consumption tax when it does not display particular comment.
Tax-inclusive price on display is denoted by the domestic consumption tax rates (8%) of those days which published the article.
The price does not include the installing labor fee, shipping cost, and so on.
We may change a price and the specifications without a notice for improvement.