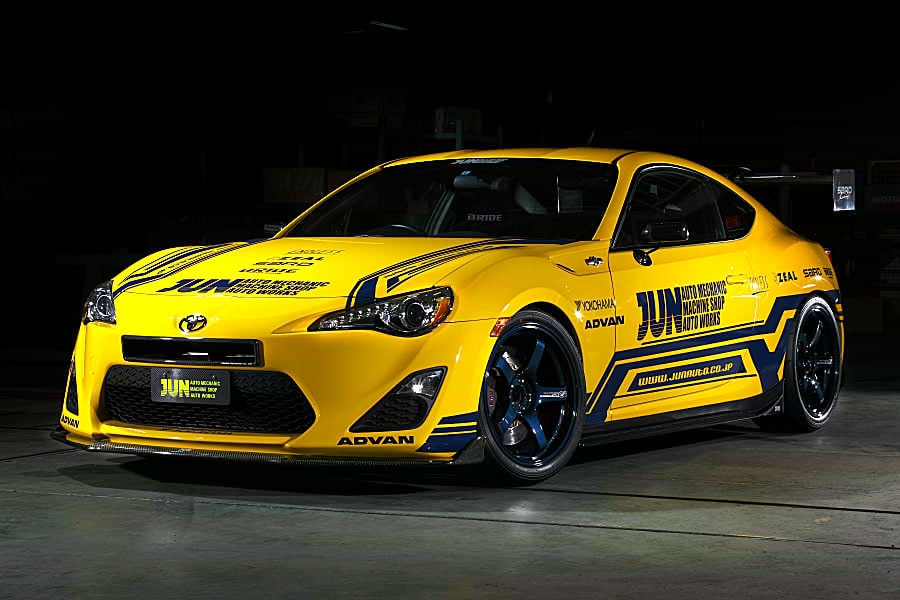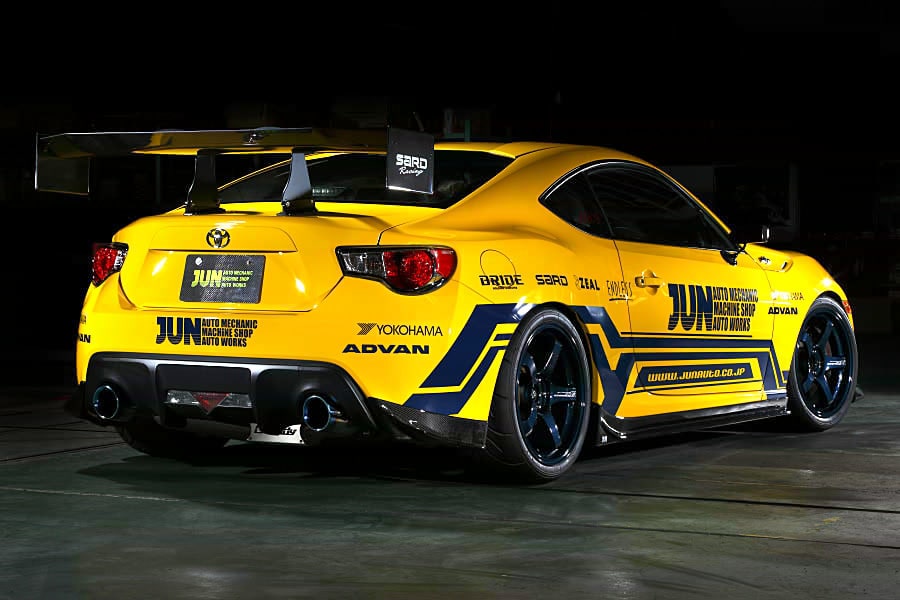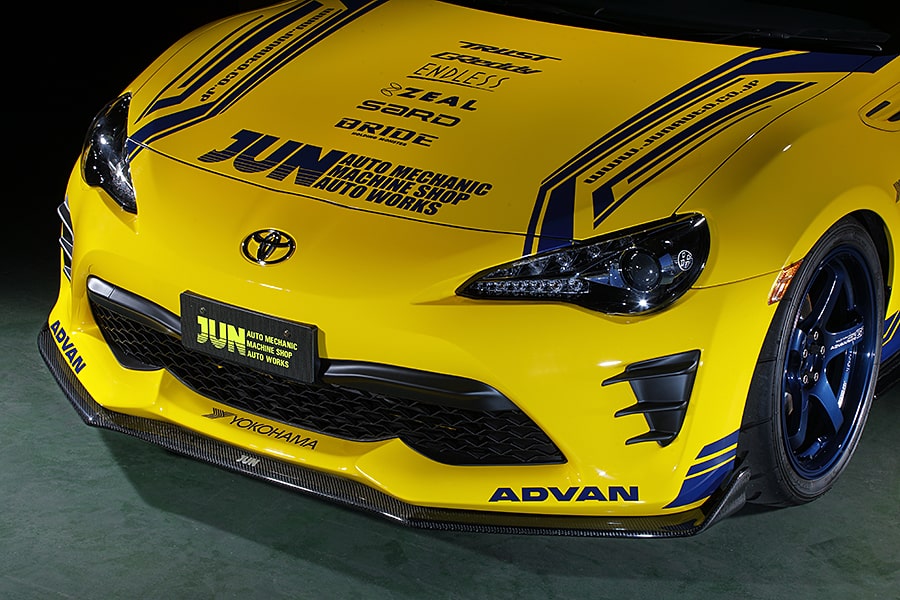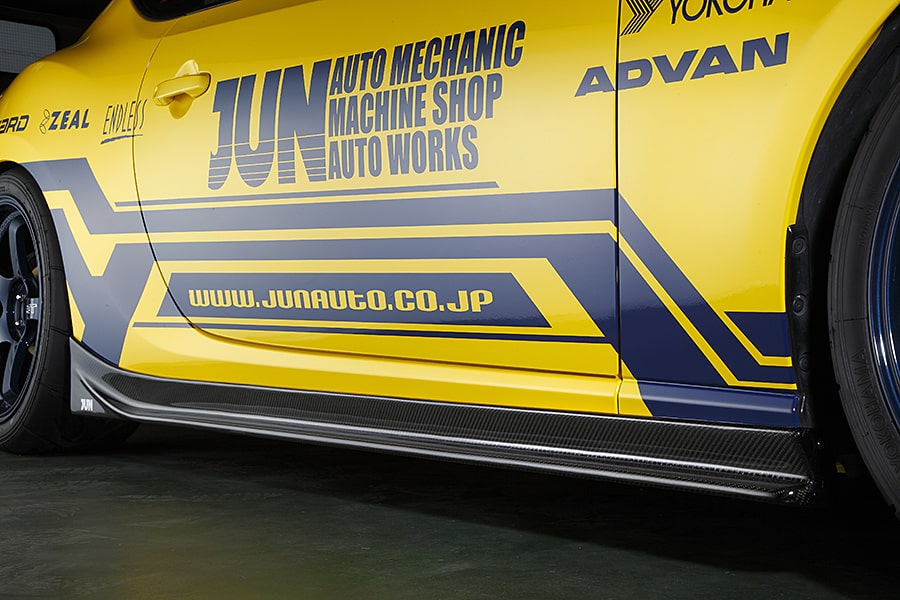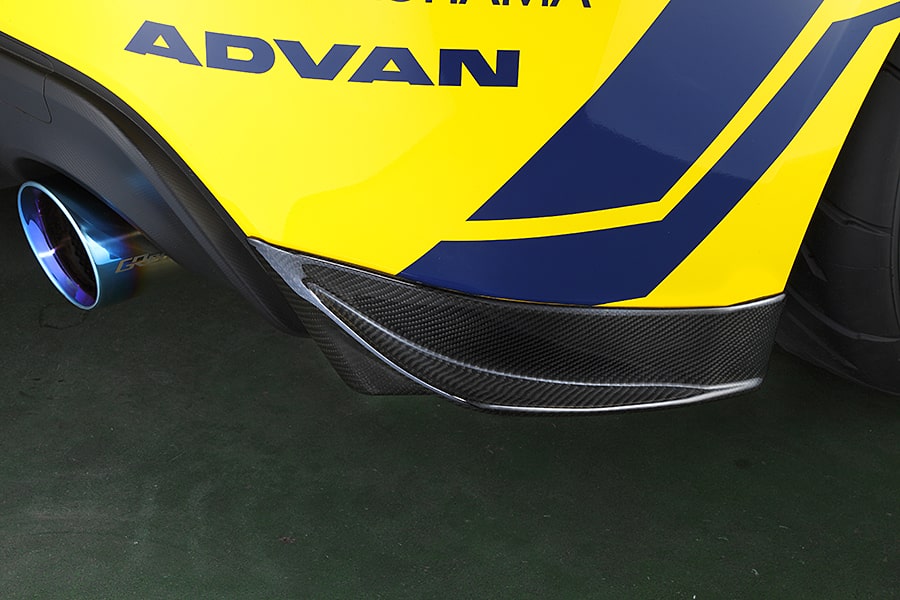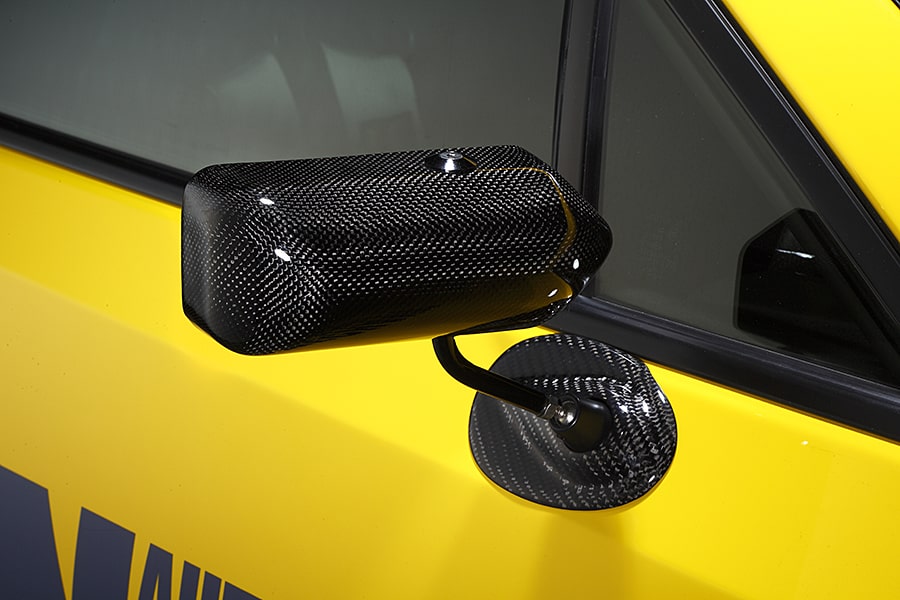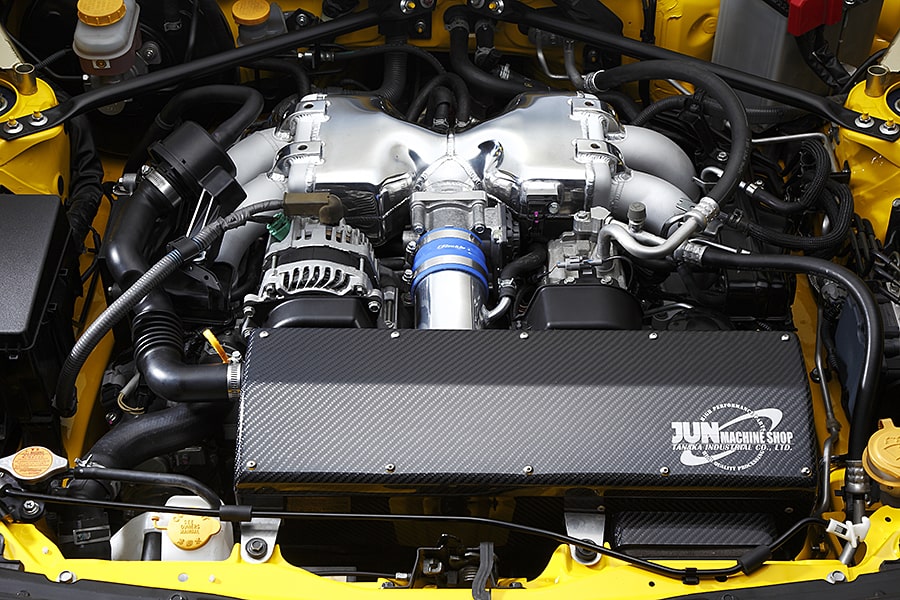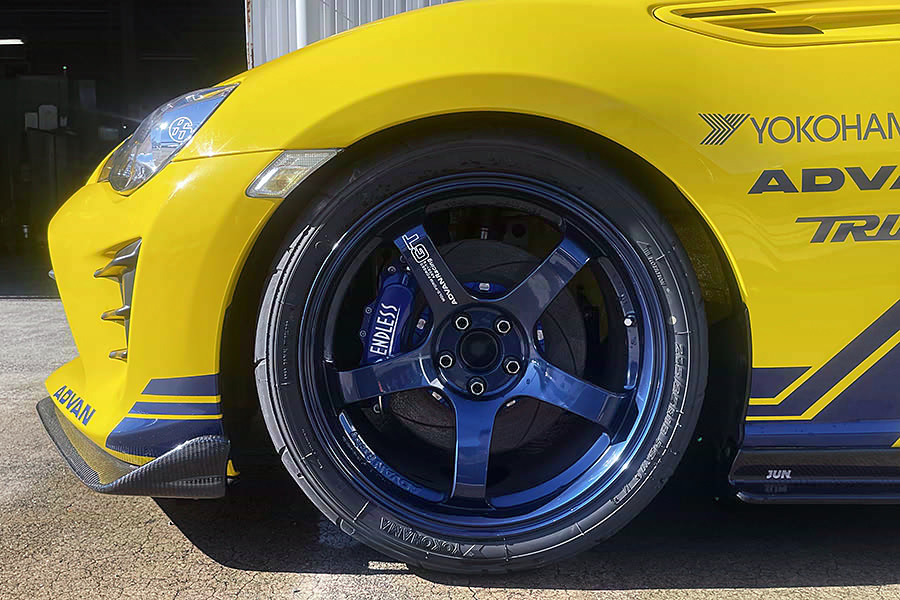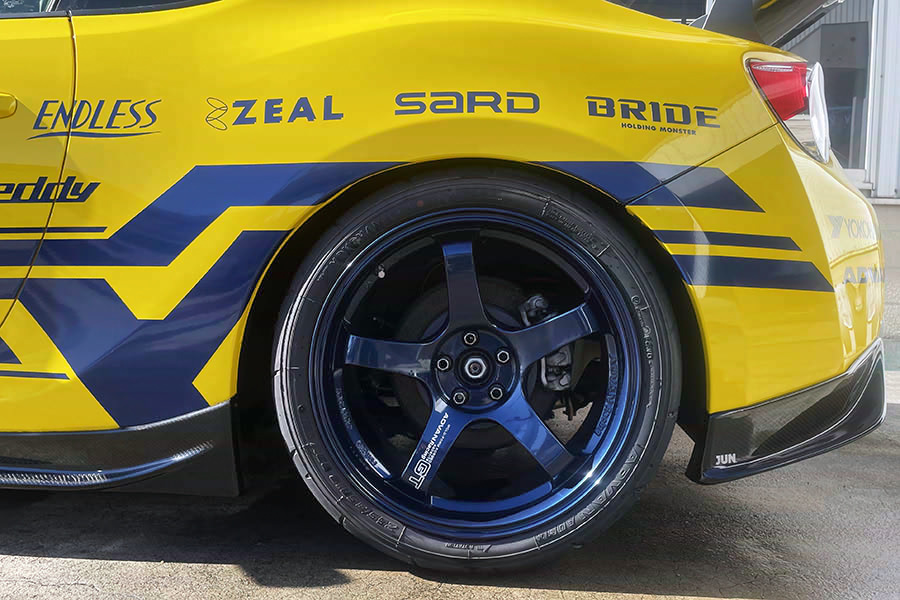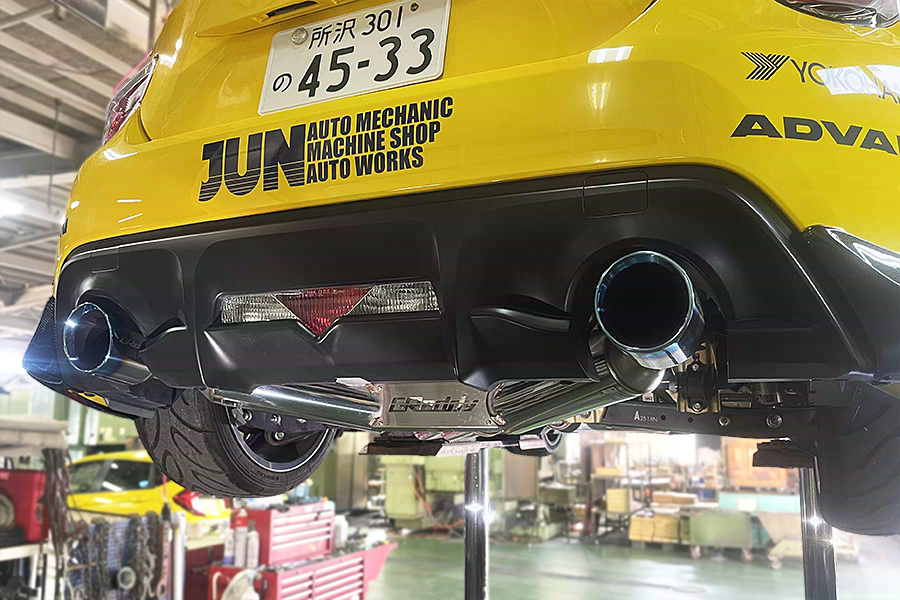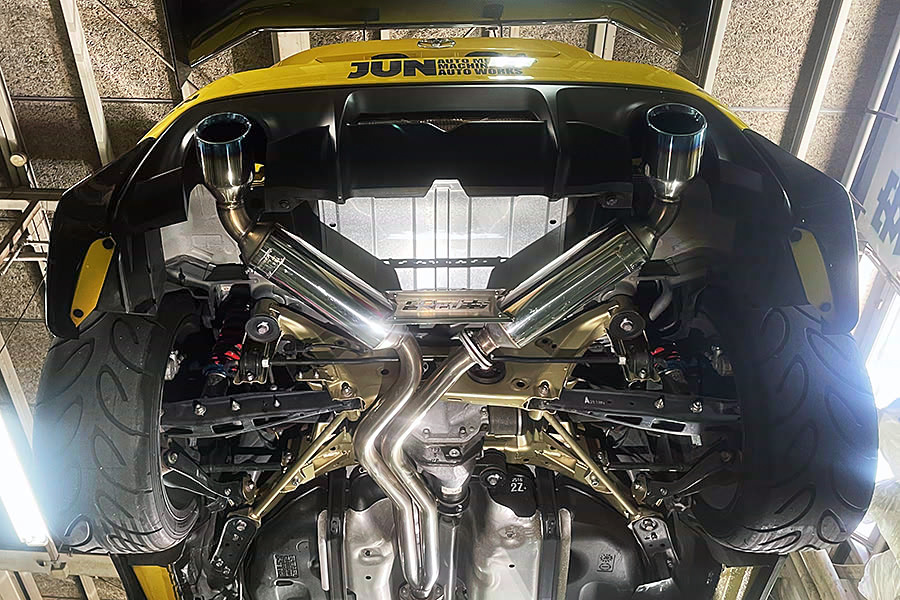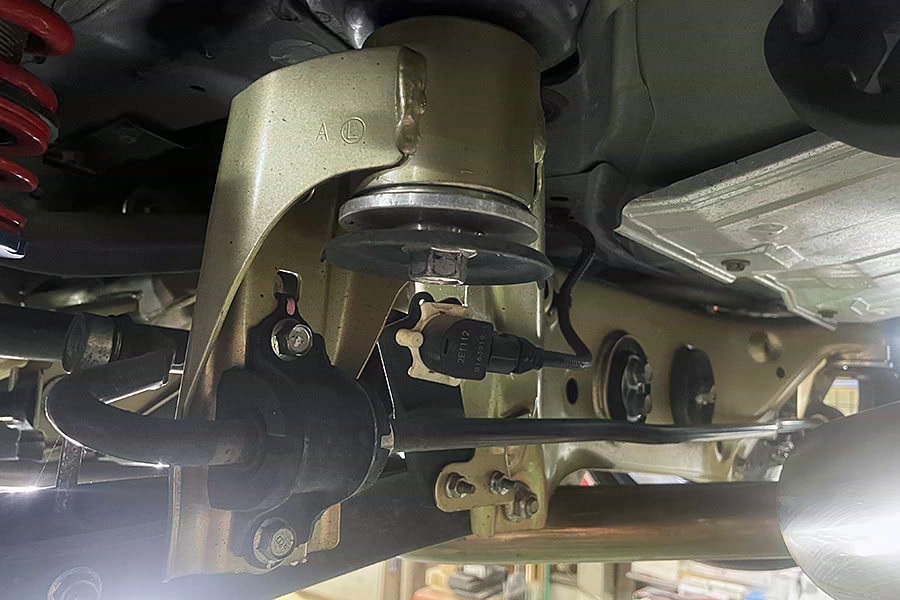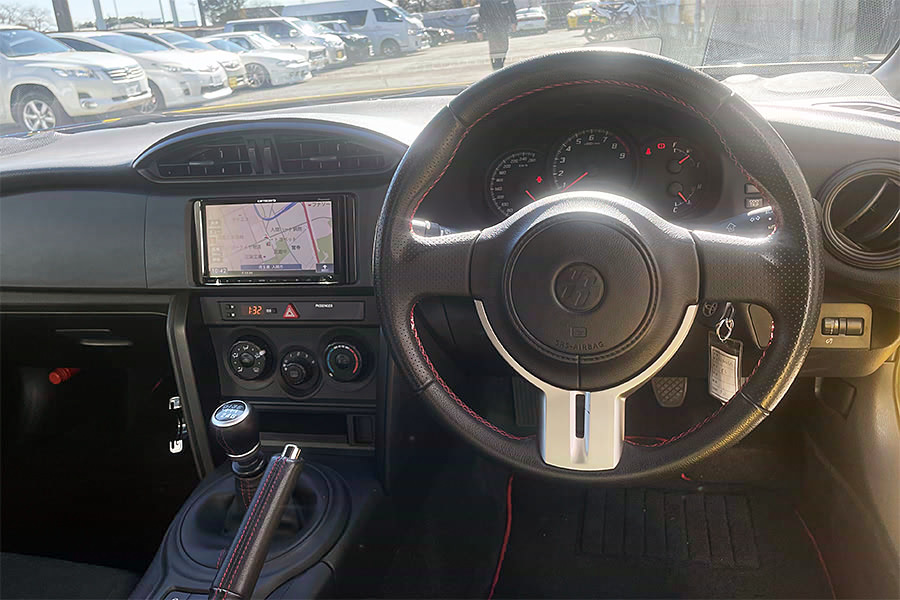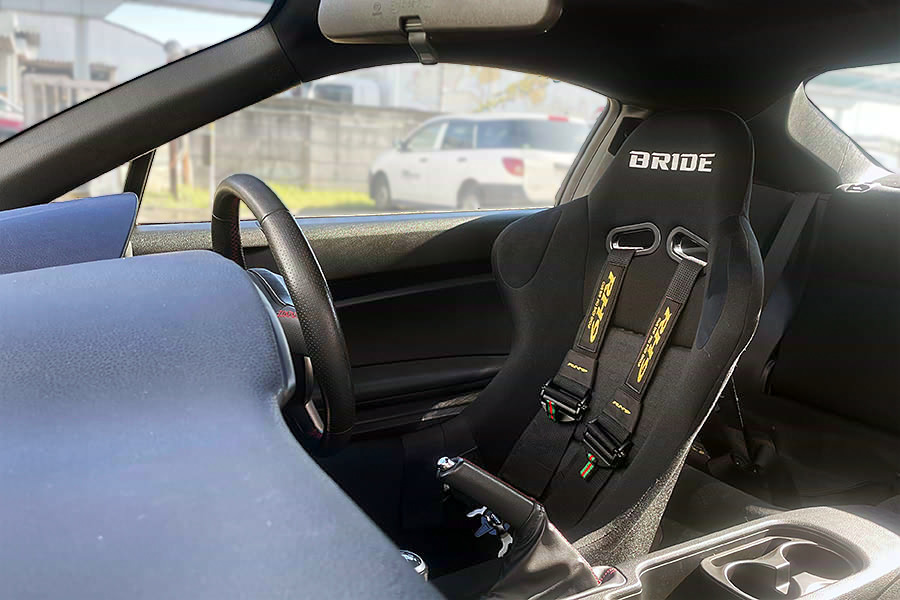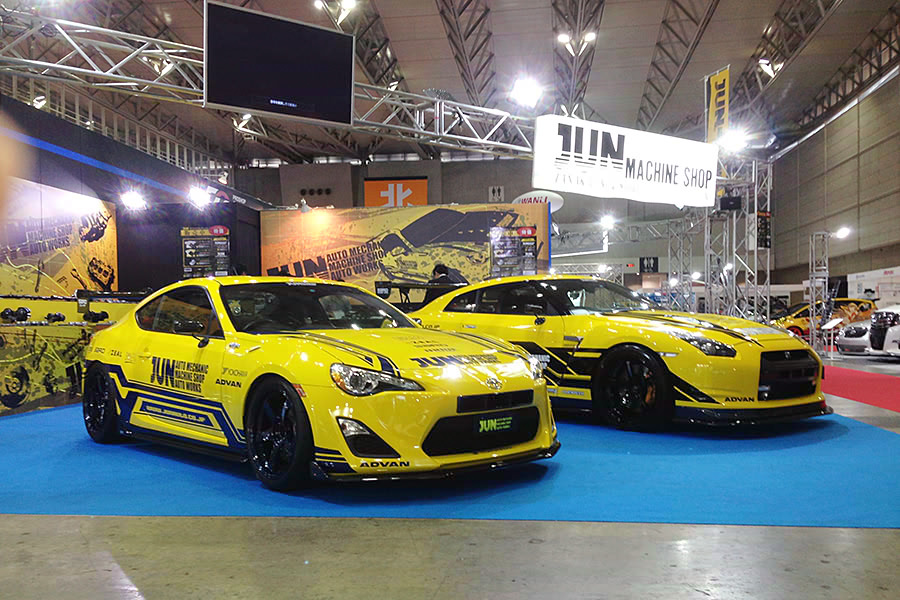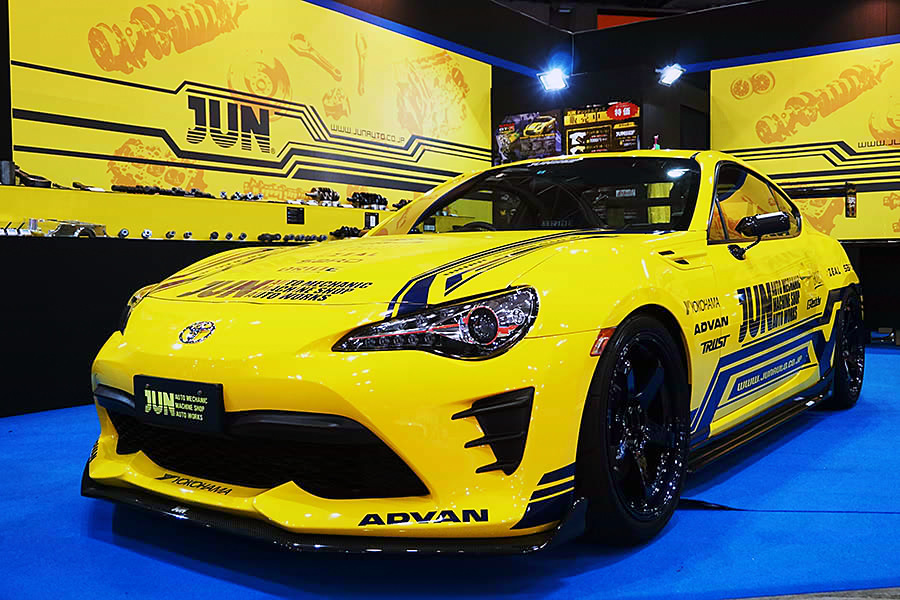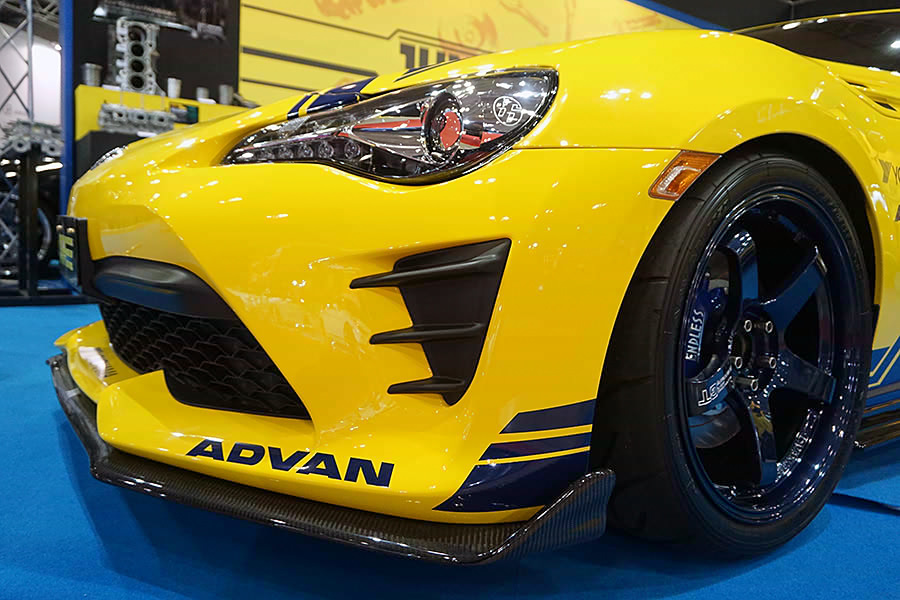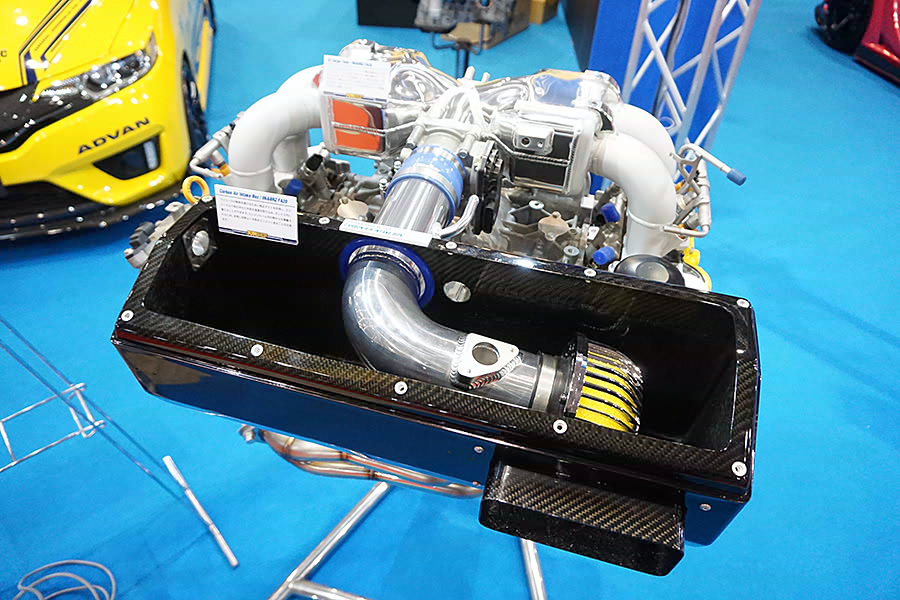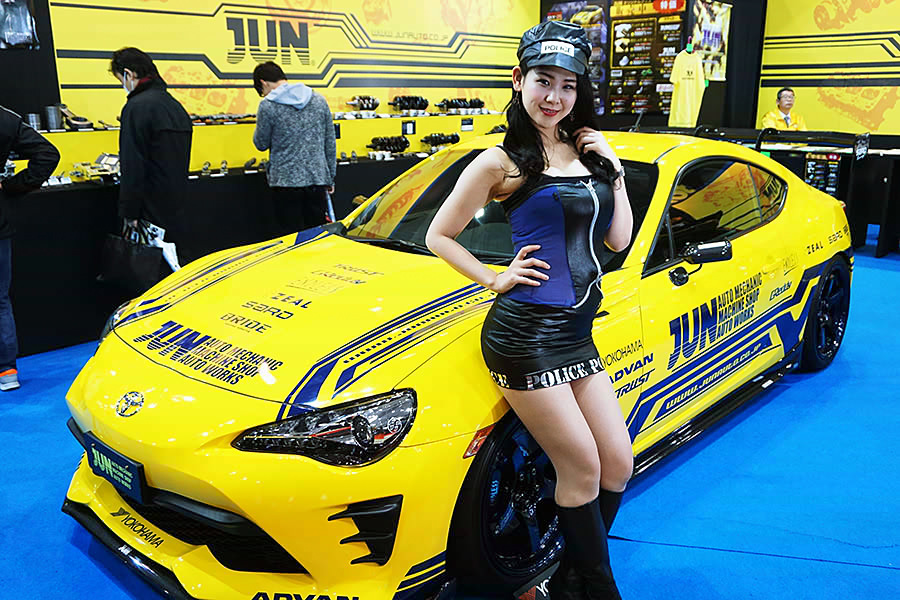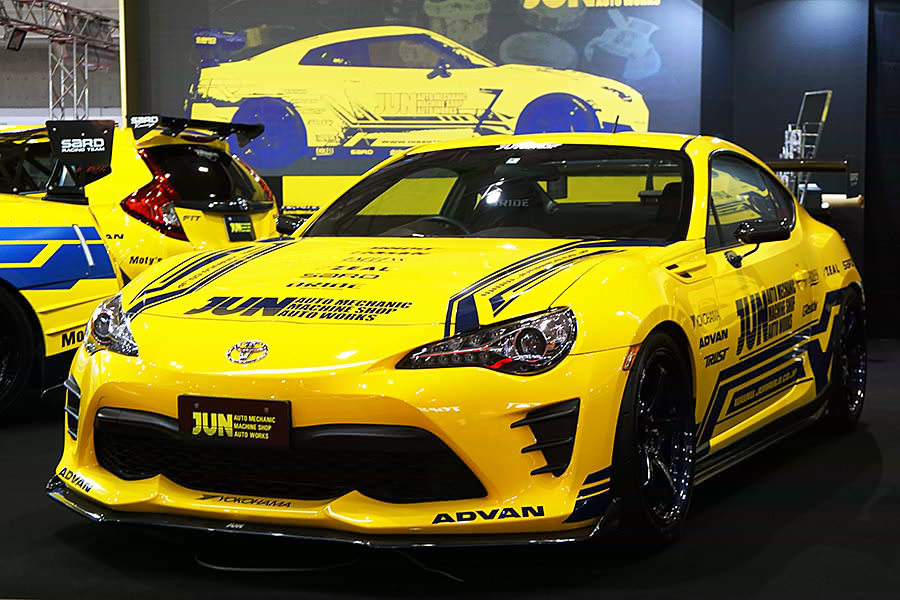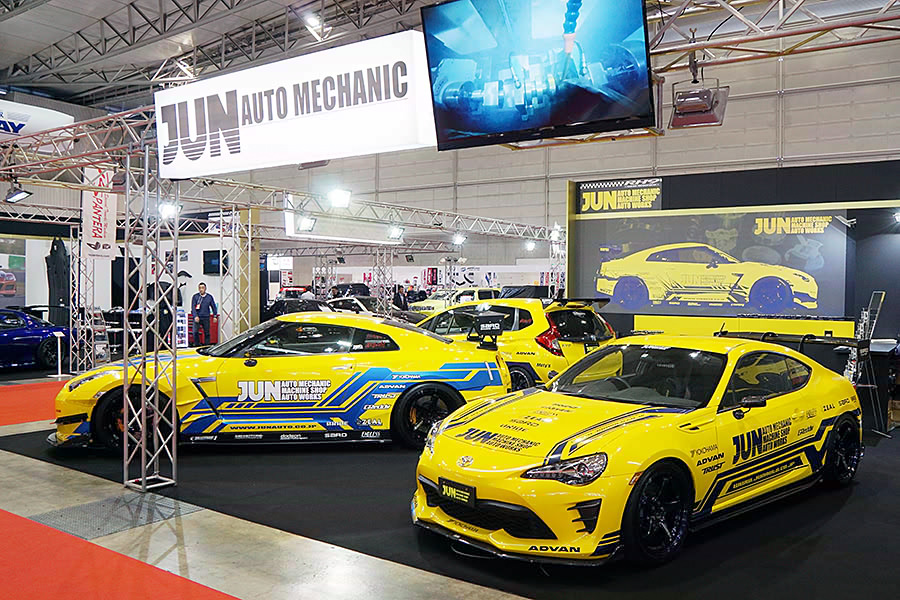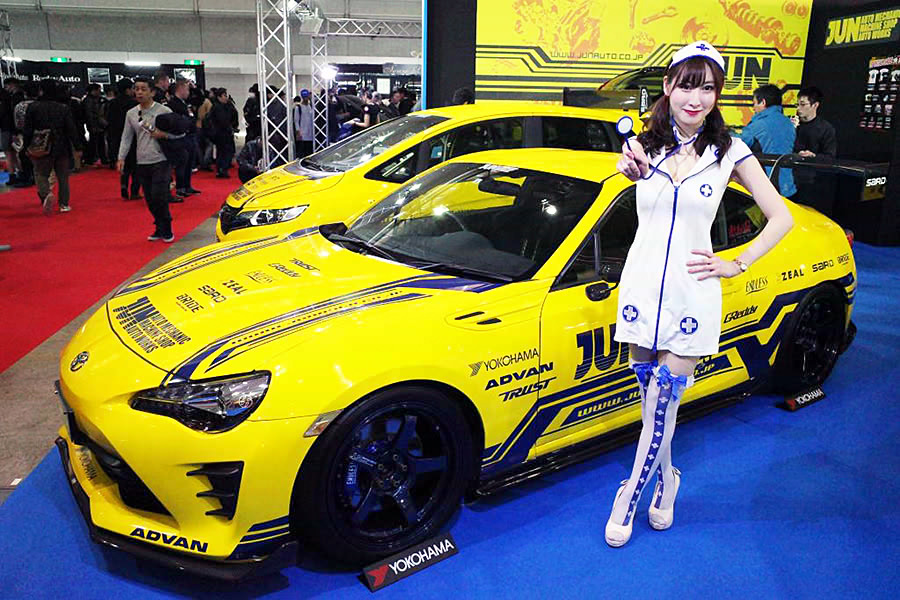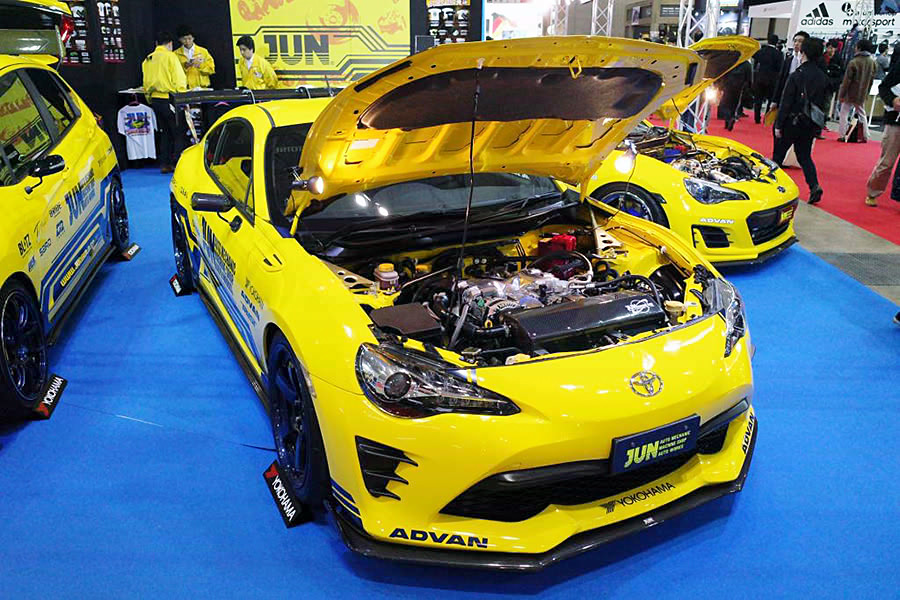 JUN Super Lemon FT86
ENGINE : FA20 DISPLACEMENT : 1998cc BORExSTRKE : 86.0x86.0mm MAX POWER : 210.5ps/7290rpm MAX TORQUE : 20.96kgf-m/7100rpm
JPY3,000,000yen (wo/tax) SOLD OUT
Vehicle sales have ended. (Feb. 2022)
JUN sells the JUN super Lemon FT86, which was developed as a demonstration car, in as-is.
This vehicle is ...

Developed with the concept of light tuning mainly for intake and exhaust systems.
High Comp Piston & Enhanced Connecting Rod is already installed for the test.
The suspension has been firmly strengthened by the reinforced rear member and rigid bush.
You can fully enjoy driving as it is, but if you feel a little unsatisfied, you will be able to smoothly step to the next tuning stage.

---
A preliminary JCI inspection (Shaken) will be performed for sales in Japan. An inspection and maintenance fee (60,500 yen/tax) is required in addition to the vehicle price.
The rear wing and tires (+wheels) will be removed and given as accessories when the car is delivered for seles in Japan, as they are not compatible with JCI inspection. (The vehicle will be equipped with the original wheels and tires.)
This vehicle is subject to recall. Before delivery, the vehicle will be replaced with the recalled parts (engine removal and valve spring replacement). Please note that it will take some time for the vehicle to be delivered.
The price doesn't include transportation cost from Japan.
Please contact us for details.
---
SPECIFICATIONS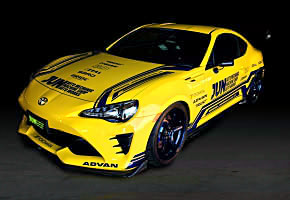 BASIC DATA
Name

JUN Super Lemon FT86

Vehicle

TOYOTA 86

Model

DBA-ZN6

VIN #

ZN6-008133

Engine

FA20 (4U-GSE)

YEAR MODEL

May 2012
ENGINE DATA
Bore x Stroke

86.0 x 86.0 (mm)

Comp. Ratio

13.0 : 1

Displacement

1998cc

Max Power

157.3kW (213.9ps) / 7100rpm

Max Torque

217.56N-m (22.18kgf-m) / 4770rpm
ENGINE PARTS
Piston

Connecting Rod

Int-Manifold

Air Cleaner

Exh-Manifold

GReddy EX Manifold

Exh-Muffler

GReddy Comfort Sport GTS Ver2

Oil Cooler

Stock

Radiator

Stock
Control / Electric
Engine Control

JUN ECU by EcuTek Flat Foot Shift, Launch Control
DRIVE TRAIN
Clutch

Stock

Transmission

Stock + 4.5 Final drive gear
SUSPENSION
SUSPENSION
Dumper

ENDLESS FUNCTION COM A30PR Ordermade A type

Rear Member

Wheel

ADVAN GT 18x9.5J+45 Titanium blue

Tire

ADVAN A050 255/35R18
BRAKE
Caliper

FRONT: ENDLESS 6 pot

Pad

REAR: ENDLESS MX72 PAD
EXTERIOR
Aero parts

JUN Front Lip, JUN Side Diffusers, JUN Rear Side Diffusers, JUN Aero Mirros, SARD GT-Wing 014 Swan neck

The others

TOYOTA genuine parts of ZN6 late model: Headlamps, Front bumper, Front fender garnishes, Rear bumper
INTERIOR
Seat

BRIDE ZETA3, SEAT RAIL

Steering

Stock

Seat Belt

RH9 Racing Harness

The others

Carrozzeria NAVI